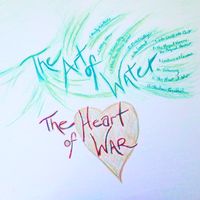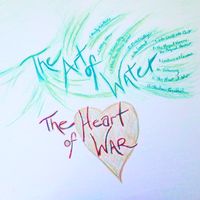 All music written and performed by Anna Madorsky ℗© 2015
Home demos by Anna
Lyrics
I don't want to play detective, I don't want to suss you out.   
If you don't have the courage to tell me what you're all about
then you're better off dropping your clues for someone else
Love is not the place to leave these broken fragments of your self.
So you've been hurt but so what, you're not the only one with scars
But I don't shut my lid so tight and make you loosen up the jars
I can't gratify your ego when you don't have the nerve
To admit the mystery you build's another villain that you serve
It's not fair to cross my line to see how still I sit
And then ask me to stay beyond the lines of defenses you see fit
Everything's the art of war with you, tactics and maneuvers
Carving up the space between into the winners and the losers
Playing in the craft of aggression cut by half
Convince your self it's enough to fill the honesty you lack.
I've got patience for the fear that comes with interaction
But limits pushed too far give me no satisfaction.
This art of yours, this heart of war, heart of darkness that you forge
I've known your type, I've seen this sight, won't take the scenic route tonight
I've got stamina and grit, resilient, can take some shit
But watch it now, don't feed me scraps, cause even rubber bands can snap.
Oh oh now, just trying to make a better place
Oh oh now, coming clean, being safe
Oh oh how, you became the thing you hate
Oh oh now, suffocate beneath its weight
 
Yes I got words at my disposal, take on a bit of role reversal
What you think? How's that like? Like someone turning on a light?
Monsters here? oh so scary, wanna see mine? Come and dare me
I've seen under the bed, I know what's in your head
I've been between your sheets, I know where shadows meet  
Think about how you advance. See the threat within your stance. 
Watch my eyes, learn my mouth.Come find what love's about.
Oh oh now, just trying to make a better place
Oh oh now, coming clean, being safe
Oh oh how, a heart of war cannot know peace
Oh oh now my love is what I unleash.
Oh oh now my love is what I release.