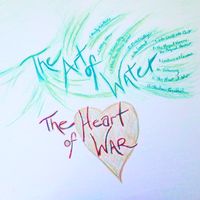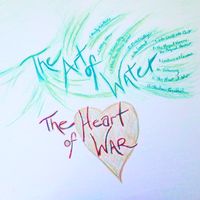 All music written and performed by Anna Madorsky ℗© 2015
Home demos by Anna
Lyrics
Just an everyday disaster
Like a car in reverse backing up into a hearse
Both servant and the master, now you've won
The ghost is gone, the dead just linger on

Though the flags were red, I let you wave them
Two peas in a pod until one escapes
With an Irish goodbye and no room left for doubt
You looked at the high road, then took the way out.

Coming while you're going
My suspicions aroused but I left them in the clouds
Thinking instead of showing
What's the plan, yes you can, it's you in the frying pan

Chorus

Took our choice of weapon
You disappear, in high gear, straight into the atmosphere
Fully cocked and loaded
My words a gun, better run, fastest draw under the sun

A rabbit hole and I'm falling deeper in it
Oh Alice is there something you can give me for this?
I met a cat, grinning and evaporating
I could use a map 'cause I can't even find where he's at

My flag is white, I can only surrender
But you see me as just another contender
I close my eyes and put out the call
Tell me darlin', did you hear me at all?
Did I see you at all?